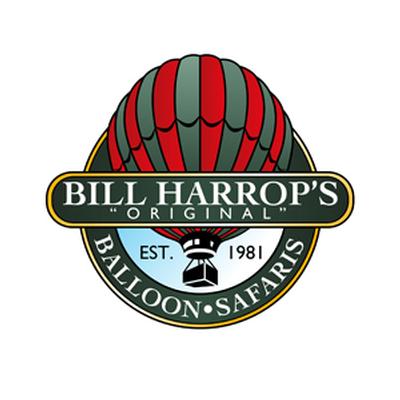 Bill Harrop's Balloon Safaris
Do it in unassailable style.
Quaff champagne as you enjoy what some describe as the closest thing to heaven known to man – the magical "experience" of lazily drifting with the wind in a hot air balloon on a fascinating aerial sightseeing flight over the majestic Magaliesbergs on South Africa's largest and most experienced balloon air service.
Bill Harrop's "Original" Balloon Safaris has been operating as a legally licensed balloon Air Transport Service since 1981. It is a family business run by Bill Harrop, his wife Mary, and daughter Sarah working in partnership with over 60 full time, part time, contract and casual staff.We run a fleet of six large hot air balloons which can carry between two and eighteen passengers each. So whether it is a romantic balloon flight for 2, or a party for 18 adventurers in one of the biggest balloons in the world, or a corporate adventure for 120+, Bill Harrop's "Original" Balloon Safaris is the preferred choice for safe, reliable, quality ballooning.
Game Viewing Balloon Safaris packages available.
Purchase Bill Harrop's "Original" Balloon Safaris Online Vouchers from your Dashboard Account.
Review this partner
PLEASE LOG ON TO LEAVE A COMMENT
You also may be interested in