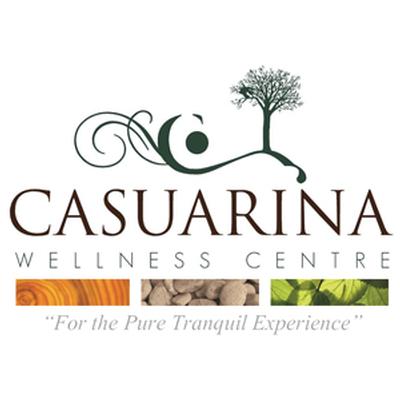 Casuarina Wellness Centre
Want to feel like a new person? Then treat yourself to a new way of living the spa experience. Casuarina Wellness Centre offers maximum glamour and sophistication with the most dazzling therapies to re-establish the natural equilibrium of body, mind and spirit, an essential source of health, beauty and well-being.
On the 1st floor of the 4-Star Commodore Hotel in the iconic V&A Waterfront, lies the exquisite Casuarina Wellness Centre...
Step into a life of royalty and be spoilt at our exquisitely designed, stylish and upmarket wellness centre with steam room facilities and other spa amenities. The earthly colour palette of each room is complemented by the soothing scents of essential oils that will leave you breathing deeper, easing you into the sense of complete comfort you crave. Casuarina Wellness Centre, a Legacy Lifestyle Partner, is also an exquisite award-winning spa, recently featured in Business Day Live and Natural Medicine Magazines – testaments of our pristine reputation!
With a contemporary décor approach, a designer steam room and our experienced team, Casuarina has become one of the Mother City's leading day spas – favored by locals and tourists alike!
Review this partner
PLEASE LOG ON TO LEAVE A COMMENT
You also may be interested in