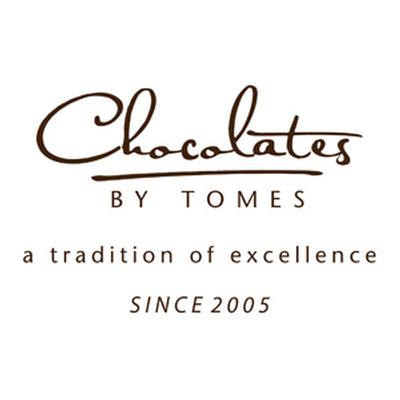 Chocolates By Tomes
At Chocolates By Tomes, we believe that chocolate is one of life's finer delicacies and as chocolate makers we are defined by our chocolate, it is at the heart of everything we do. This is why we make our own premium chocolate from raw cocoa ingredients sourced solely from the African continent.
Using our premium African origin chocolate, we carefully craft a range of decadently delicious chocolate confectionery for you to saviour and enjoy.
We believe that chocolate is one of life's finer delicacies, a refined luxury that should be savoured, enjoyed and appreciated. Chocolate should be silky smooth and as it slowly melts in your mouth, it should be full of rich and indulgent cocoa flavour.
To capture all of this we make our premium African Origin chocolate using only ingredients sourced from Africa. Africa's cocoa beans are renowned for their rich cocoa flavour (which is why they are sought after by all the top European chocolate houses) and when blended with just enough South African sugar to sweeten and a dash of African vanilla to add contrast and draw out the cocoa flavour, we create a chocolate to savour and appreciate…a true taste of all that is good in Africa.
Review this partner
PLEASE LOG ON TO LEAVE A COMMENT
You also may be interested in