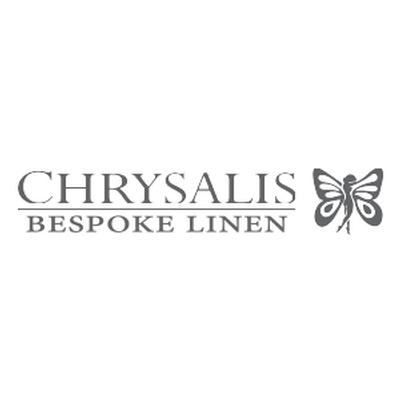 Chrysalis Linen
Our Chrysalis team is passionate about our products and services and collectively have had many years of experience in the industry.
With full control of our Manufacturing, Buying and Distribution channels we guarantee a superior product and services to discerning clients. At the heart of our range we have retained over the last years , the classic white linen in pure cotton that we have become known for. It is our mission to source and use only the best quality linen and inners that we can find to ensure a durable range that will last for many years in your home.
Our classic Chrysalis signature is the stylish embroidery in fine yarn that we offer to individualize your look and compliment your decor. Look out for regular updates on the designs we offer, and why not bring us your own unique design to digitise and embroider - creating accents of your own style in your bedroom or bathroom.
Adding our exclusively selected comfy duvets , pillows and towels to complete your bedroom space. Turning your most intimate room in the house into a haven of comfort and stylish elegance!
Visit us at our Chrysalis store or call us for individual assistance on styling and quotations. Our commitment is to ensure that all our customers are satisfied with the products we deliver and become part of the Chrysalis circle of friends.
Review this partner
PLEASE LOG ON TO LEAVE A COMMENT
You also may be interested in