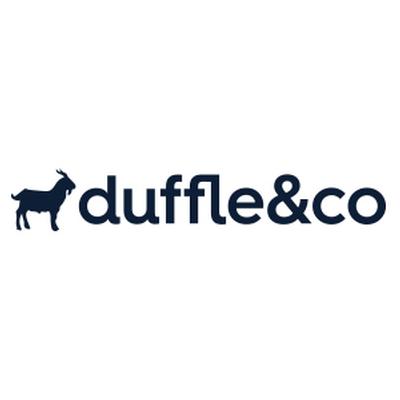 Duffle & Co
Duffle & Co offers remarkable lifewear, for those who want to do more without compromise. You shouldn't have to choose between looking good and doing good!

The social enterprise pair's high-end designers with talented craftsmen, so you get long-lasting products that look good and do good. They bridge the gap between ethical labour, sustainability and design. Their suppliers are like their family who set their own pricing and payment terms.

Duffle & Co also uses the latest developments in technology to ensure their products make use of the best production options for nature. They'll tell you anything you want to know about their supply chain and the impact their products have on the planet.

They believe care and attention should go into the products you buy. They don't use mass production assembly lines, instead all products are handcrafted for you, even their bulk orders. Each item is made to to your exact specifications and they personally quality check each and every product before sending to their customers. Duffle & Co care's that you get a product that is exactly how you want it.

Purchase Duffle & Co products online from the Duffle & Co website. Don't forget to apply your 10% rewards coupon code during checkout - LEAVEALEGACY
Review this partner
PLEASE LOG ON TO LEAVE A COMMENT
You also may be interested in