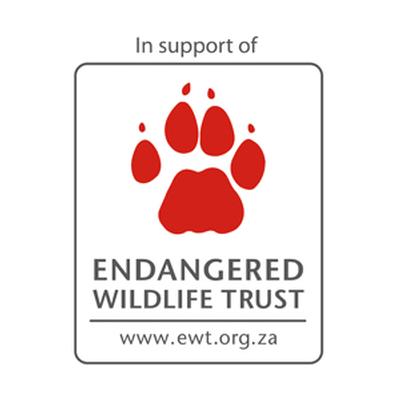 Endangered Wildlife Trust
The Endangered Wildlife Trust is dedicated to conserving threatened species and ecosystems in southern Africa to the benefit of all people. The EWT fills the key niche of on-the-ground conservation action.
Our specialist programmes and large team of skilled field staff are deployed throughout southern Africa and focus on applied fieldwork, research and direct engagement with stakeholders. Our work supports the conservation of species and ecosystems, and recognises the role that communities play in successful conservation programmes.
One could feel despondent when confronted with the relentless threats facing our natural world: poaching, climate change, habitat destruction, pollution … the list seems endless. But there is hope. The Endangered Wildlife Trust (EWT), champion of conservation in Africa, has worked tirelessly for over 45 years to save wildlife and habitats, with our vision being a world in which both humans and wildlife prosper in harmony with nature.
From the smallest frog, to the majestic rhino; from sweeping grasslands to arid drylands; from our shorelines to winding rivers: the EWT is working with you, to protect our world
Review this partner
PLEASE LOG ON TO LEAVE A COMMENT
You also may be interested in