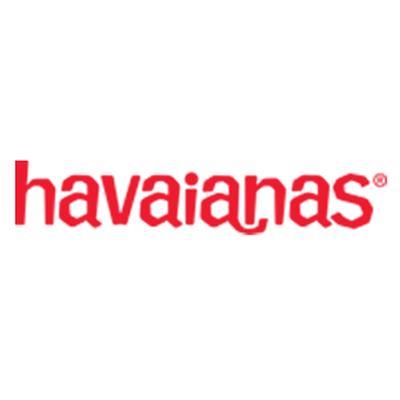 Havaianas
Made in Brazil and produced from a secret rubber recipe, Havaianas are known for their extreme marshmallow comfort, durability and spot on fashion styling. Loved by many, including, rock stars and celebrities, Havaianas have earned the deserved reputation of "best rubber sandal in the world".
Havaianas (pronounced hah-vai-YAH-nas) were first born in 1962, inspired by the Zori, a typical Japanese sandals made of fabric straps and rice straw soles. It is for this reason that the sole of all Havaianas have a textured rice pattern, one of its many unmistakable features. Havaianas is a state of mind and a lifestyle. It's about being true to yourself. Feet say a lot about people.
About Brazilians, they say everything. Brazilians have the most famous feet in the world: there's the foot and the ball, the foot and samba, the foot and capoeira. What was supposed to be just an extension of the body became its connection with the soul. Havaianas are the perfect translation of freedom, of color and lively personality of a people like none other in the world.
Review this partner
PLEASE LOG ON TO LEAVE A COMMENT
You also may be interested in