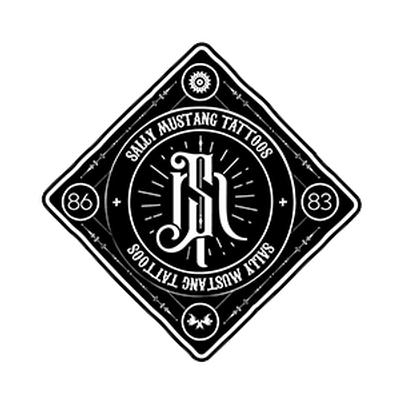 Sally Mustang Tattoos
This is a lifelong commitment, a moment captured and etched into your very being, and one which we understand requires the right tattoo parlor at your side every step of the way. We at Sally Mustang pride ourselves in offering an industry first – a full service, world-class tattoo parlor, saloon bar and eventing space second to none. We are committed to creating eclectic experiences for our clients, believing that tattoos are more than just that one moment, they are a lifestyle.

Inspired by the venue's vintage bar, paralleled with the latest in tattoo tech, Sally Mustang is styled as a throwback to the Steampunk/industrial era, with the sole intention of mixing innovation with art, and promoting creativity, good vibes and a meaningful tattoo experience. "We have created a free-flowing area, from the open planned artist design and tattoo area, to the old quirky styled Sally Mustang Saloon. Here you can sip on something alcoholic and artisan-made, drinking in the theme of artistic freedom. The outdoor patio is the perfect place to unwind, connect with friends and enjoy live performances by upcoming and popular local bands."

Owners and "chiefs in charge", Paul and Tyron, joined forces to bring you a wealth of knowledge from the tattoo, marketing and events industries, a combination of which resulted is 400sqm of meticulously designed, awe-inspiring space. Situated in the corridor of Sandton and Wendywood in Johannesburg, Sally Mustang is the new hot spot bar, tattoo parlor and creative event space.
Review this partner
PLEASE LOG ON TO LEAVE A COMMENT
You also may be interested in