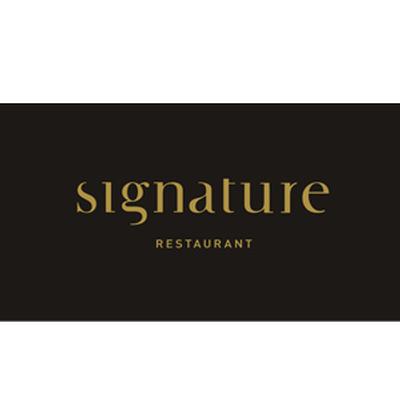 Signature Restaurant
Signature Restaurant is one of the most exciting fashionable restaurants in Sandton, offering a unique mix of exclusivity, flexibility, comfort, sophistication and design. Situated in Morningside Shopping Centre, Sandton, Signature delivers an unparalleled mix of attention to detail, flawless service, sumptuous cuisine and some of the best bluesy/jazz sounds Sandton has to offer.
Signature Restaurant boasts an exquisite lunch and dinner menu, with a local and international wine menu for even the most discerning palate. Time intended to be spent with family, friends or colleagues celebrating life; birthdays, business deals or enjoying a romantic night out.
Floor to ceiling windows frame a panoramic view and sets the scene for magnificent sunsets and of course Signature cocktails.
Great restaurants are a blend of sophisticated cooking, imaginative ideas and respect for ingredients. Signature is more than this. It's an experience that reminds you why some restaurants deserve to be revered.
DINE with us daily and enjoy a culinary gastronomic experience at Signature. This elegant venue hosts approximately one hundred and eighty five patrons
Trading Hours: Mondays to Saturdays: 12h00 - 22h00 Sundays: 12h00 - 15h00
CONTACT DETAILS
+27 87 940 3880 | +27 11 884 8888
Review this partner
PLEASE LOG ON TO LEAVE A COMMENT
You also may be interested in